Giving Back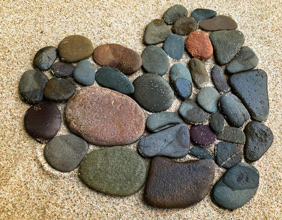 The organizations I share with you here give me hope.
They do important work that I want — with all of my heart — to see happen in the world.
Their programs and initiatives align powerfully with my most deeply held values. I believe that they, in their sphere of influence, and I, in my sphere of influence, are collectively working toward a shared vision of sustainable, positive change for humanity and the planet.
I donate to these organizations specifically because I like to invest my money where I know my support will genuinely matter and have direct impact. I invite you to click the links here and learn more about the paradigm-shifting work they're doing (and, by all means, please invest in their efforts if you feel inspired).

Ever Forward mentors young men of color in middle and high school and provides them with safe, brave communities that build character and transform lives. Their programs offer young men a space to feel loved and respected while also being challenged to meet high expectations, take responsibility for their actions, reach their potential and achieve their goals. everforwardclub.org

The Biomimicry Institute was founded to share nature's design lessons with the people who design and make our world.Their initiatives and programs empower people to create nature-inspired solutions for a healthy planet. biomimicry.org

With roots deep in the Amazon rainforest, Pachamama Alliance programs integrate indigenous wisdom with modern knowledge to support personal, and collective transformation that is the catalyst to bringing forth an environmentally sustainable, spiritually fulfilling, socially just human presence on this planet. pachamama.org